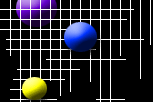 Members List

On this page we'll list current members and welcome new members.

current member roster

Steve Rusher paula Micaletii Robert hall Bill Hall

George Hall

Peggy Hillard

Julie Gilmore

Cyrystal Hall

Jackie Hall

Darrell Rusher

Carroll Rusher

cyrstal jones




Welcome New Members!

New Members:

In this area, I might include a link to the "Bulletin Board" page, which includes news and announcements about members.